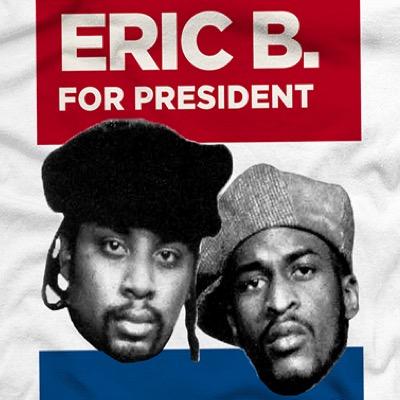 Art of Rhyming: Lyrical Breakdown
Artist: Eric B. & Rakim
Song: Eric B. is President
This week, 30 years ago, hip-hop music changed for good. While it would be easy to list the top 5 Rakim songs, or do another "goat" listing with him at the top, I thought it more important to breakdown why a generation of legendary emcees claimed that Rakim changed the way rhymes were written. The best way to do that is to literally breakdown the writing of William Griffin, aka Rakim.
Eric B. & Rakim's debut album Paid In Full dropped in the summer of 1987 and it was the complex rhyme schemes and rich content that Rakim provided, which changed the way artists put together their rhymes. Paid in Full showcased Rakim's multi-syllabic lyrical delivery and the idea of a rapid, continuous flow, based around deeply woven rhyme structures (incorporating internal rhymes and sophisticated metaphors).
As legendary emcee, Masta Ace says, "Up until Rakim, everybody who you heard, the last word in the sentence was the rhyming word, the connection word. Then Rakim showed us that you could put rhymes within a rhyme, so you could put more than one word in a line that rhymed together, so it didn't just have to be the last word (Edwards, pp. 105)."
For context, the 1986 hip-hop scene was dominated by Run DMC and The Beastie Boys. Legendary groups in their own right but nowhere near the lyrical prowess Rakim was about to bring. Note the rhyme scheme in My Adidas by Run DMC.