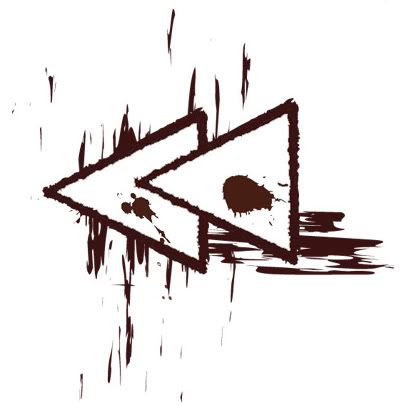 We're still a young blog, but we've received lots of great feedback, and we only aim to continue to please our readers. We're also aware that one of T.R.O.Y.'s greatest attributes — our unrelenting posting schedule (four times daily M-F, twice on Sat. and Sun., give or take) — can also be vexing to the 9 to 5ers, full-time students, doting parents, and perpetually blunted vinyl diggers that constitute our readership. Understanding this, we have decided to provide you with a weekly recap, divided into two parts – the Top Five Posts Of The Week, and 5 Best Posts You May Have Missed. Easy enough, right?
Top Five Posts Of The Week …
Sample Compilation 2 (Verge) – There are some great selections here. Buckwild's brilliant flip of Lou Donaldson's "Stop On By" for AZ's "Your World Don't Stop" could have been a blog post by itself, but the real gem here is Patrice Rushen's "Remind Me."
Exlusive Prodigy Interview (Philaflava) – This is an audio interview, live and direct from the Belly Of The Beast with one of hip-hop's most intriguing personalities.

Das Efx "Hard Like A Criminal" (Thun) – Multiple perspectives, race and perception, violent confrontation. Diggedy deep, duns.
Crusader's Samples (Roy Johnson) – Jazz purist snobs write them off as smooth pop sellouts, but hip hop producers and fans have always known better. "Whispering Pines" is downright beautiful.

Ear Candy From The Boston Underground (Schenectady Fan) – Thought Boston was just Ed OG and adolescent GURU? Guess again — Shenectady takes you on a tour through Beantown's diverse scene.
… and the Top Five Posts You May Have Missed

"Maintain" Compilation (Verge) – Ten songs containing the word "Maintain" (or some variant) and all of them are bangers, ranging from highly obscure (Senswif "Maintain") to better known ("Common's "Maintaining")
Obscure Dope Shit From The Late '80s (Roy Johnson) – Want to expand your late '80s knowledge beyond Rakim, KRS, and BDK? Roy's compilation covers lesser known but dope acts like Sir Ibu, Hijack, TDS Mob, and many more.
Ask And You Shall Receive (Philaflava) – A simple request for the music of an obscure EPMD offshoot (Knucklehedz) turns into an all-out mp3 flood. Only at the T.R.O.Y. Forum.
I'm Runnin' Things (Admiral) – Busy Bee was on some party & bullshit, all the time. The thing is, he was one of the best to ever do it that way, and remains influential.
Too Def Connection (K-Funkadelic) – One of our forum regulars comes through with the rare goods.
Tags: recap
---------------------------------------------------------------