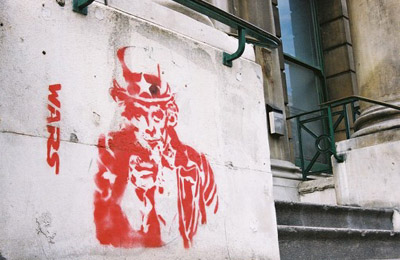 Sounds Like The '90s
is the T.R.O.Y. blog's response to people who insist that we're stuck in the past, as well as a wake-up call to our readers who have grown cynical in their old age.
Put simply,
Sounds Like The '90s
 is a compilation series that covers hip hop music recorded during this decade that reminds us, in some way or another, of the music we dug in the '90s. Some of the songs that we choose are attempt to recreate or cover older songs by flipping titles, concepts, instrumentals, samples, or all of the above. Others are less directly connected to the 90s but possess a sound or vibe or just an overall approach that transports us back to that era. 
Are you an emcee or a producer? The best producer on the mic? T.R.O.Y. wants you to submit songs to be included in upcoming volumes of

Sounds Like The '90s

.
The process is simple:
1. Record a dope song.
2. Mix down song so that is is listenable.
3. Convert the song into an .mp3 (192Â kbps or higher) file.
To hear examples of the kind of music we tend to put on these compilation, please check our existing volumes:
Note:
Volume III is already compiled, so any submissions we receieve from now on will be eligible for consideration to be featured on Volume IV or later. 
We look forward to hearing potential contributions.
Tags: announcement, sounds like the 90s
---------------------------------------------------------------